[edit]
The 18th International Conference on
Artificial Intelligence and Statistics
[edit]
The Proceedings of AISTATS 2016 are now available.
May 9 - 11, 2016
Cadiz, Spain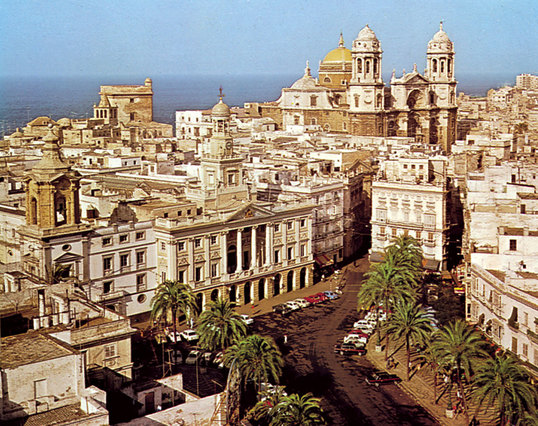 The 18th International Conference on Artificial Intelligence and Statistics was held in Cadiz, Spain from Monday, 9 May 2016 to Wednesday, 11 May 2016 at the Parador Hotel.
This webpage acts as a record of the program and talks given.
Since its inception in 1985, AISTATS has been an interdisciplinary gathering of researchers at the intersection of artificial intelligence, machine learning, statistics, and related areas.
Updates
May 28, 2016. Added notable student papers.
May 10, 2016. Added the conference summary presentation file.
May 3, 2016. Added a link to the proceedings.
Apr 12, 2016. Added poster size specification. See here.
Mar 28, 2016. Camera ready version deadline is extended to Apr 18, 2016.
Mar 27, 2016. Added final version submission instructions. Please make sure to use the up-to-date style file. Final version deadline: Apr 9, 2016 Apr 18, 2016.
Mar 11, 2016. Added full schedule.
Feb 1, 2016. Early registration deadline is changed to Feb 8, 2016.
Jan 30, 2016. Students who applied for volunteers and/or travel support should register before Jan 31, 2016 to get an early-bird discount. See details here.
Dec 31, 2015. Volunteers and travel support application deadline is Jan 20, 2016.
Dec 31, 2015. Camera-ready deadline is Apr 9, 2016.
Dec 24, 2015. Please see the registration page if you need an invitation letter for your visa application.
Dec 20, 2015. Registration is now open. See the registration page.